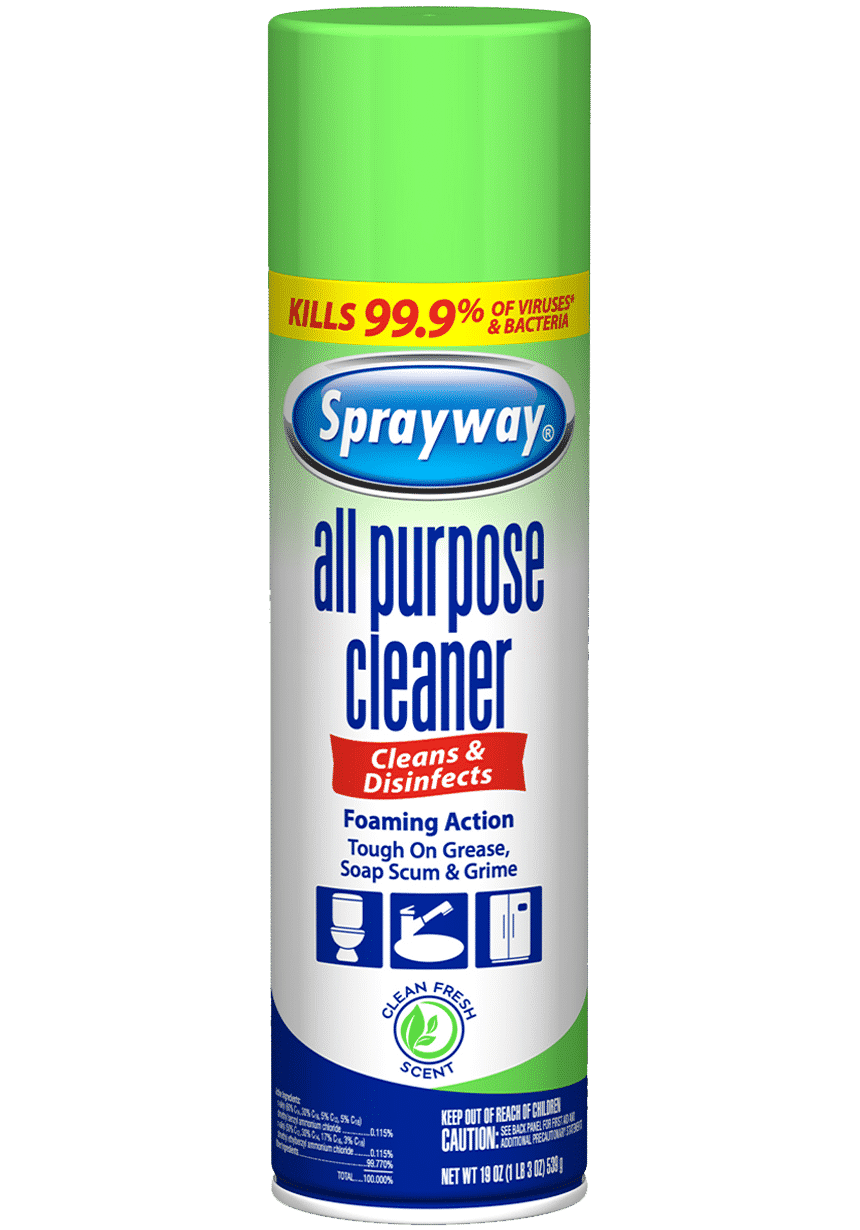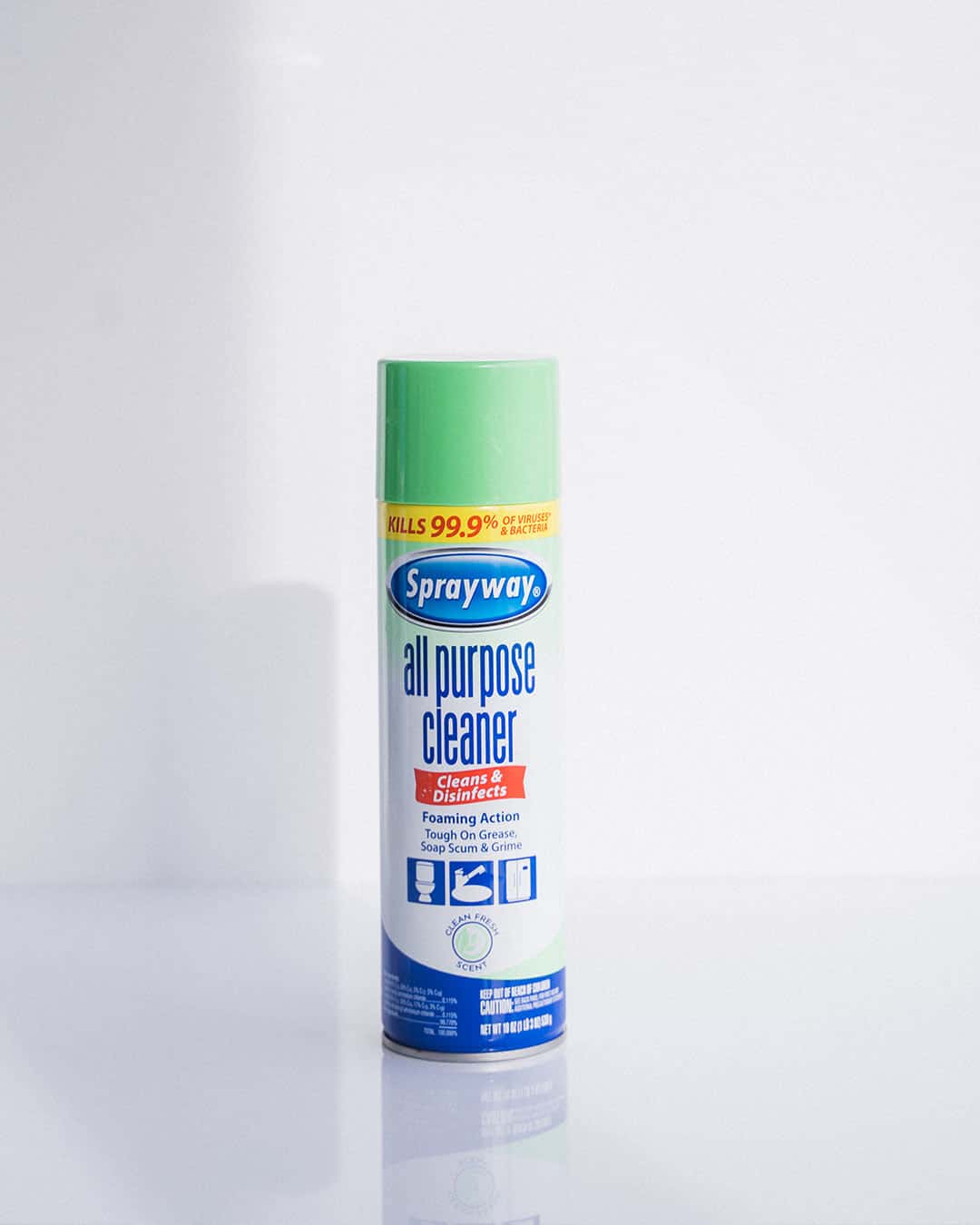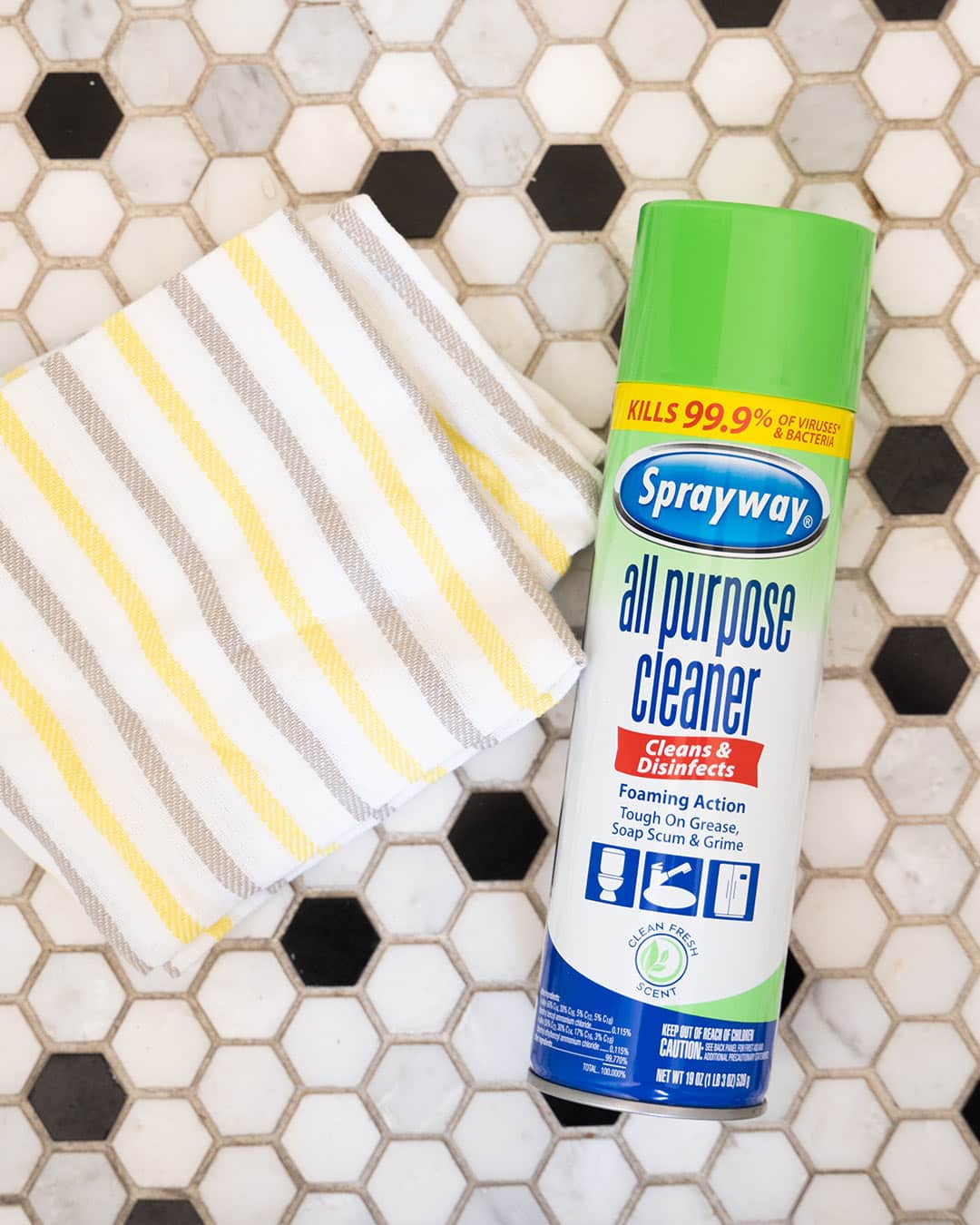 Sprayway All Purpose Cleaner Aerosol Spray
Sprayway All Purpose Cleaner can be used against 2019 Novel Coronavirus (2019-nCoV) when used in accordance with the directions for use against Adenovirus on hard, non-porous surfaces.
Refer to the CDC website for additional information.
Fresh scent

Foaming action

Clean, Disinfect and Deodorize

Tough on grease, soap scum, and grime

EPA approved formula

Kills 99.9% of viruses and bacteria
Disinfects hard, non-porous environmental surfaces such as toilet seats, fixtures, glazed tile, wash bowls, shower stalls, walls, finished woodwork, countertops, tables and outside surfaces and appliances.
Sprayway All Purpose Cleaner removes handprints, grease spots, crayon marks and scuff marks from surfaces throughout your home. It is perfect for bathrooms, kitchens, and touch-up cleaning and produces sparkling results when used on hard surfaces, such as counters, walls, tile, and floors. Sprayway All-Purpose Cleaner takes on all your tough messes and leaves your house looking and feeling cleaner than ever before.